team issue 22.6
we're back for round 6 with four incredible teams. the charleston dirty birds, danville otterbots, fc tulsa, and the portland gherkins all bring their own unique flare and team culture when it comes to these official designs.
charleston dirty birds
there is nothing dirty about this hat. like diamonds in a coal mine, this charleston dirty bird hat is rare, exclusive, and premium quality. from the coal colored stitching to the golden material, this hat shines light on the history of the team and its hometown, charleston, west virginia. 
since 2005, the charleston dirty birds have been entertaining fans in charleston, west virginia with baseball, flying toast, and everything in between. the dirty birds, previously known as west virginia power, are members of the south division of the atlantic league of professional baseball, a partner league of mlb.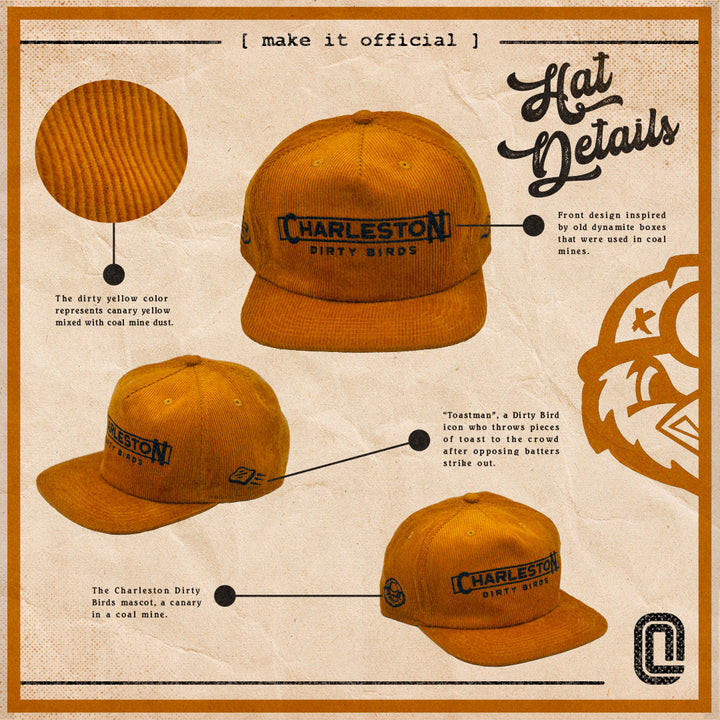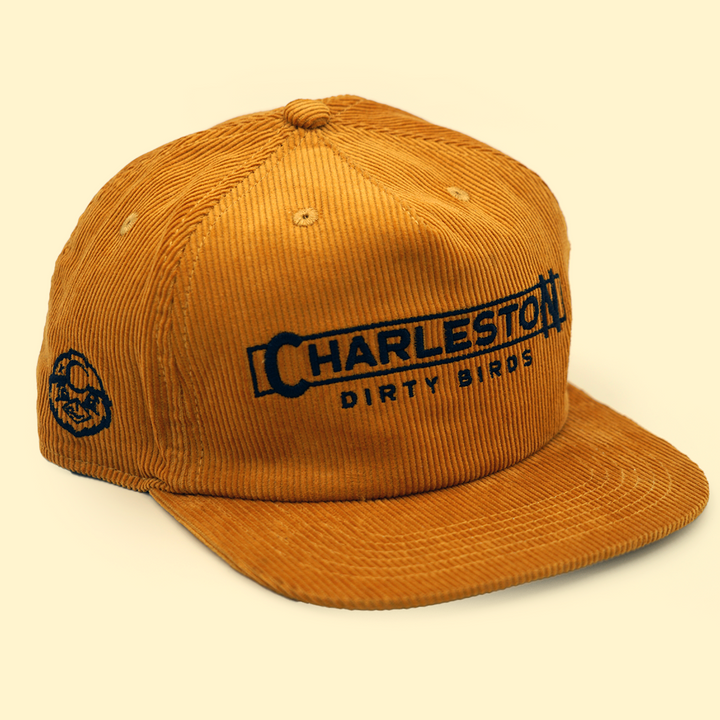 danville otterbots
what do you get when you mix an otter and a robot? some pretty cool hats. don't look like every-bot-y else in the stands. seas this moment for a chance to be one of a hundred people to own this exclusive and limited edition danville otterbots hat. this premium corduroy hat pays tribute to danville's smoke stacks and a "home" sign located on the town's main street. no matter where you go, you can always have a little bit of danville, virginia on your mind.
located in danville, virginia, the danville otterbots are members of the appalachian league, a summer collegiate baseball league that is part of the mlb and usa baseball prospect development pipeline.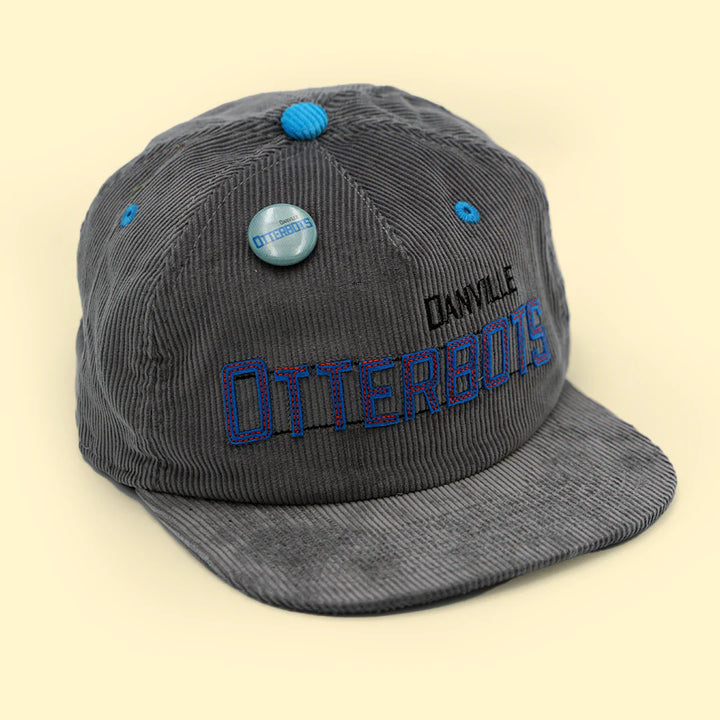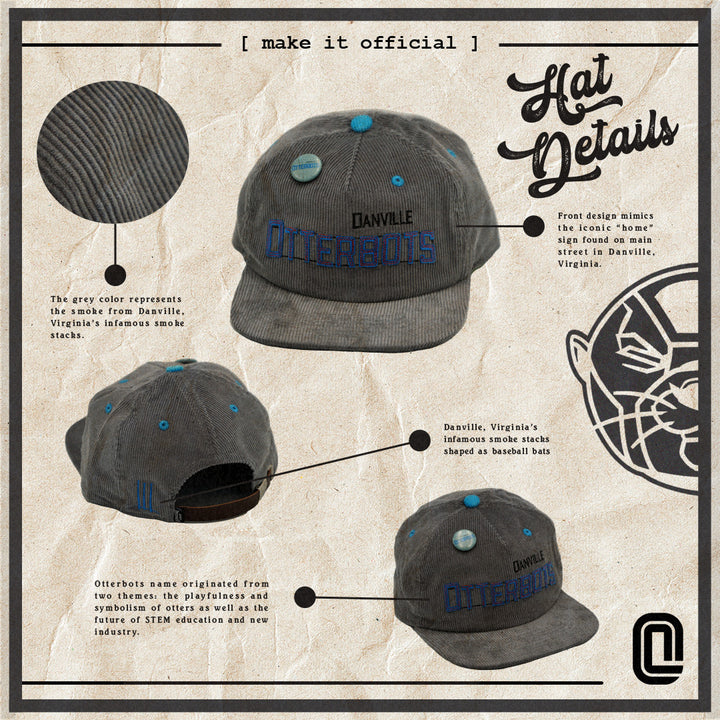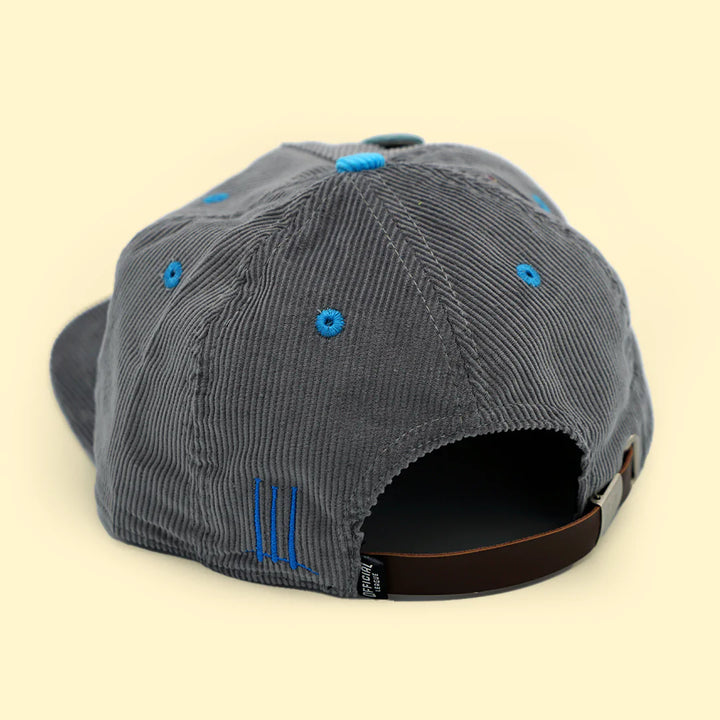 fc tulsa
you will get a kick out of this fc tusla hat. from the premium black material to the golden details, this 100% cotton hat will conquer the streets and the soccer stadium. this hat features oklahoma's state bird flying upward, symbolizing the rise of fc tulsa.
founded in 2015, fc tulsa is oklahoma's premier professional soccer club. in the club's first two seasons as fc tulsa, this usl championship team earned playoff berths both seasons, won the wrench in back to back seasons, and won the season series in the black gold derby.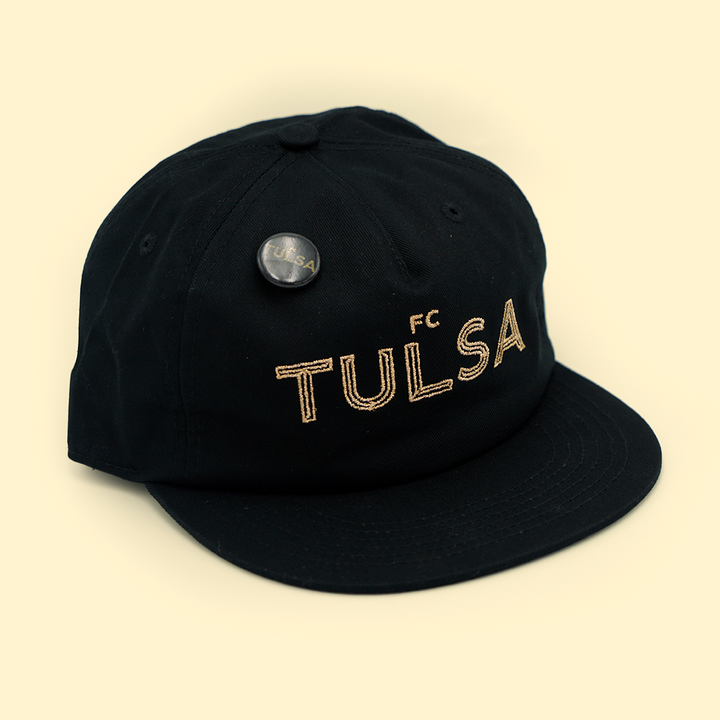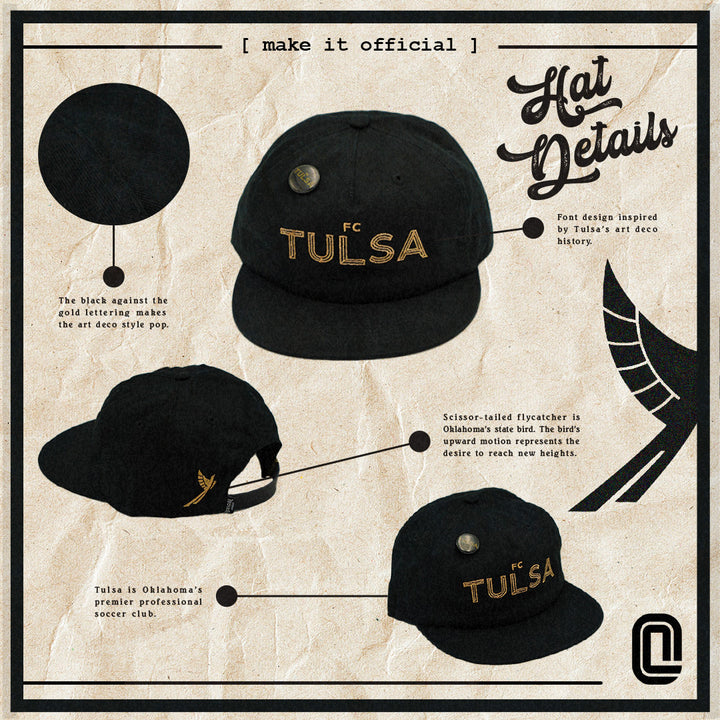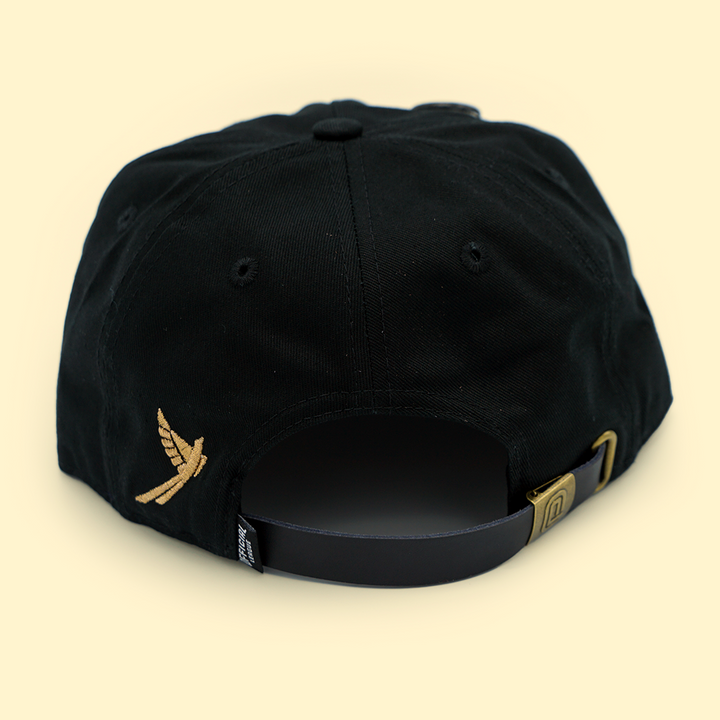 portland gherkins
hey batter batter… you won't want to strike out on this portland gherkins hat. think you have what it takes to rep lil p? step up to the plate and swing for the fences. this is your only chance to own this exclusive light blue corduroy hat. 
lil p isn't just another pickle in a jar… the portland gherkins are direct affiliates of the portland pickles. after forming in 2019, the gherkins played their first season in 2020 as part of the wild wild west league.