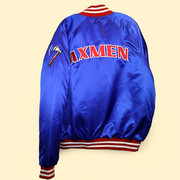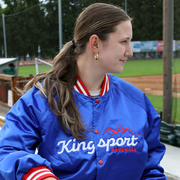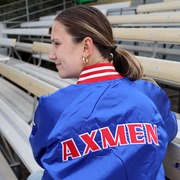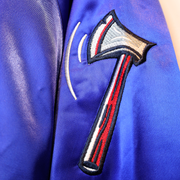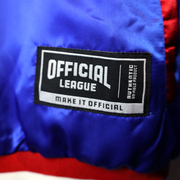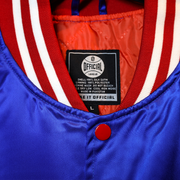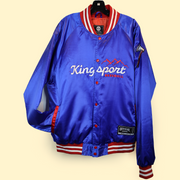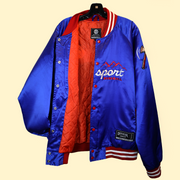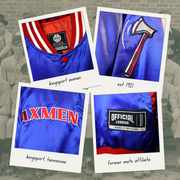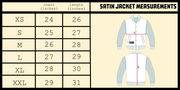 [ kingsport axmen ] the bowie
unleash your pioneering spirit and rep the reigning appy league champs in this bold blue & orange satin jacket. the colors are a nod to their 40 years as a new york mets affiliate, keeping a part of their long history alive. the new name honors to daniel boone and his fellow explorers, who began their 200 mile journey to kentucky about a mile from where the axmen play today. kingsport's list of notable alumni is longer than the wilderness trail itself, boasting mlb standouts past and present, like darryl strawberry and jacob degrom. 
baseball in kingsport began in 1921, and were affiliated with 9 mlb teams until 2020 - the longest of which was the mets. the axmen now play in the reorganized appy league, a collegiate summer ball league that is part of mlb and usa baseball's prospect development pipeline.
click here to view the kinsport axmen corduroy hat featured in team issue 23.1.