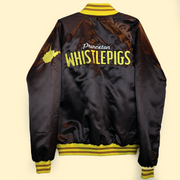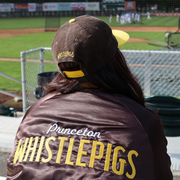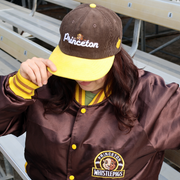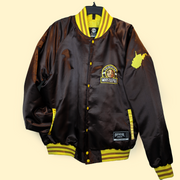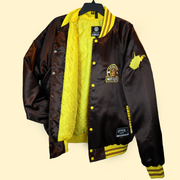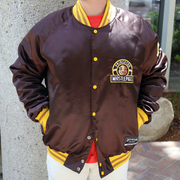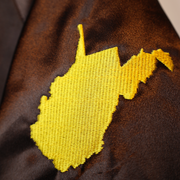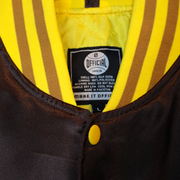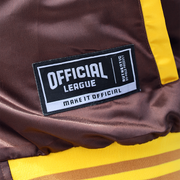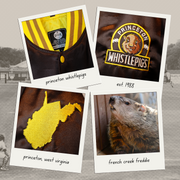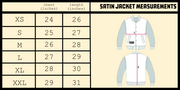 [ princeton whistlepigs ] groundhog day
with rich colors and premium satin material, this bomber jacket encompasses the history of the team and the west virigina town. inspired by the agriculture and farming in the area, the brown shades of this jacket represent the roots of princeton, also known as the jewel of the south. and of course, you can't overlook their namesake himself - the smiling whistlepig adorned over your chest will steal your heart just like french creek freddie himself. with a silhouette of west virginia on the shoulder and whistlepigs carefully stitched across the back, you will be ready to rep the princeton's finest wherever you go.
the princeton whistlepigs are based in princeton, west virginia. formerly known as the princeton rays under the tampa bay rays organization founded in 1988, they currently play in the reorganized appy league, a collegiate summer ball league that is part of mlb and usa baseball's prospect development pipeline.
click here to view the [ official ] princeton whistlepigs hat.