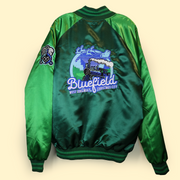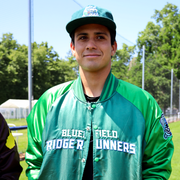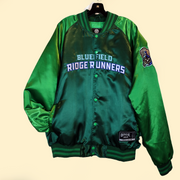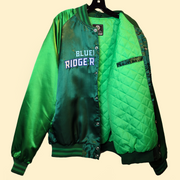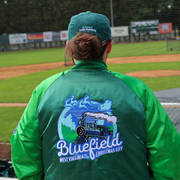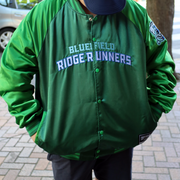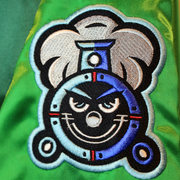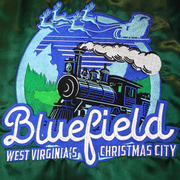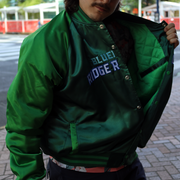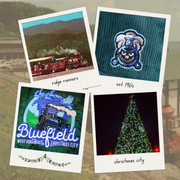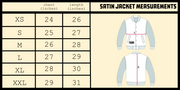 [ bluefield ridge runners ] little train
wrapped in a cloak of lustrous green satin, this jacket exudes elegance and flair. it's color perfectly mirrors the lush landscapes that have put bluefield on the map. with every stride, you'll feel like you're strolling through the infamous christmas town's enchanting valley, where chicory blue flowers bloom and santa's sleigh rides alongside the ridge runner train. wear this jacket and you'll carry the yuletide magic no matter which side of the state line you're on. 
the bluefield ridge runners are members of the appalachian league - and 14 time champions. formerly an mlb affiliate known as the bluefield orioles & then the blue jays,  they now play at bowen field in the reorganized appy league, a collegiate summer ball league that is part of mlb and usa baseball's prospect development pipeline.
 click here to view the [ official ] bluefield ridge runners corduroy hat.