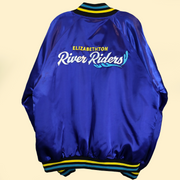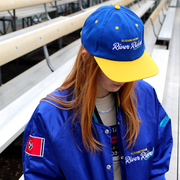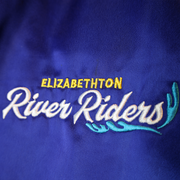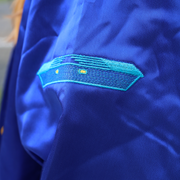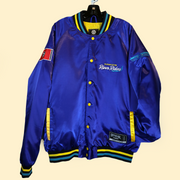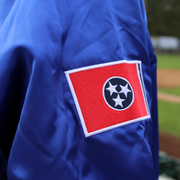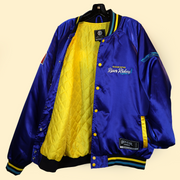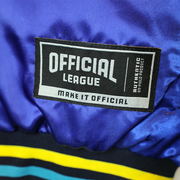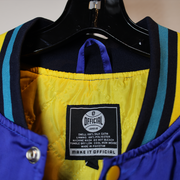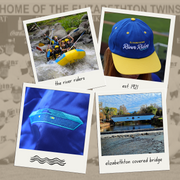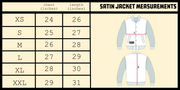 [ elizabethton river riders ] the bridge
covered in captivating blue satin, this jacket exudes a timeless elegance that mirrors the charm of elizabethton, tennessee. but the real magic lies in the meticulously crafted patches that surround it. with a silhouette of the town's infamous covered bridge over doe river on one side and the state flag on the other, this jacket connects the history of the town and the team. the watauga water rapids let you know you're close to home - home being northeast community credit union ballpark, where the river runs strong beside it. when you slip into this like a warm hug, you become part of a story that stretches back to the beginning of the elizabethton baseball in the 1930s.
first known as the elizabethton betsy red sox, and later affiliated with the dodgers, cubs, phillies and finally twins, the river riders now play in the reorganized appy league, a collegiate summer ball league that is part of mlb and usa baseball's prospect development pipeline.
click here to view the [ official ] elizabethton river riders hat.