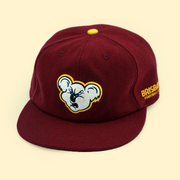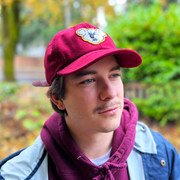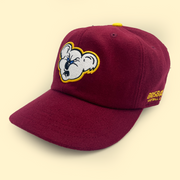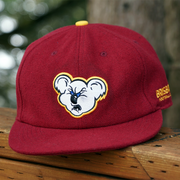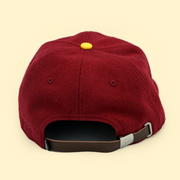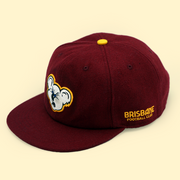 [ brisbane fc ] angry koala wool hat
aussie, aussie, aussie, oi, oi, oi...
the koala-ty hat you've been waiting for is finally here! this vintage inspired maroon and gold brisbane fc hat will transport you back to the days of collared jerseys and crewneck sweatshirts. from the 100% wool material to the side stitching, this angry koala is a classic.
________________________________________________________
the details
materials: 100 percent wool

cloth strap with metal closure

designed in the usa

limited edition of 100

weight: 0.23 lbs

shipping: $8 domestic (international shipping determined at checkout)



}