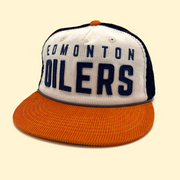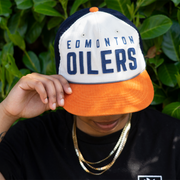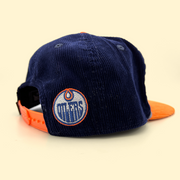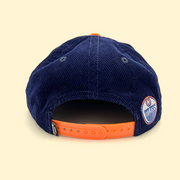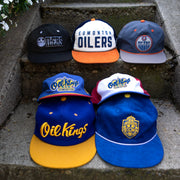 [ edmonton oilers ] tricolor cord
take it back to the days of wayne gretzky in this classic corduroy cap. with the team name elegantly embroidered on to the front of the hat, you are guaranteed to look like the most [ official ] fan in the rink. 
edmonton oilers are a professional hockey team based in edmonton, alberta. the oilers compete in the national hockey league as a member of the pacific division. this team has won five stanley cups and seven conference championships.
hats are available in-arena and through the Ice District Authentics online store.