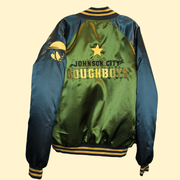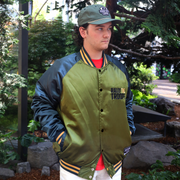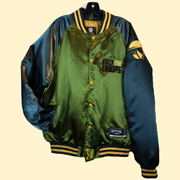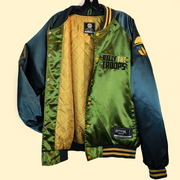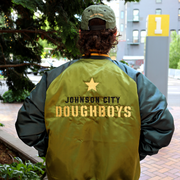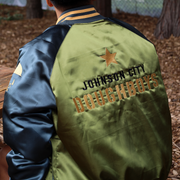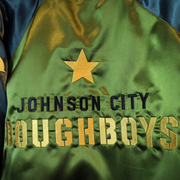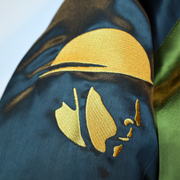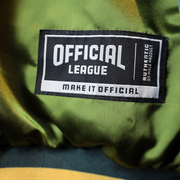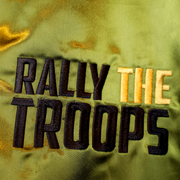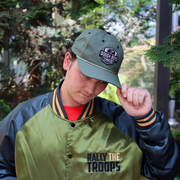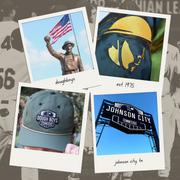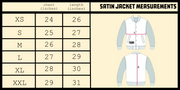 [ johnson city doughboys ] american spirit
get ready to soldier up in this premium army green bomber jacket. inspired by the history of johnson city and the spirit of the american doughboy statue that is placed behind the team's stadium, you'll represent the town's sporting heritage in military-style fashion. with a silhouette of a doughboy on the shoulder and "support the troops" donned on the front, there's no doubt which team you're ready to take the field with. 
johnson city doughboys are based in johnson city, tennessee. founded as a st. louis cardinals affiliate in 1975, they currently play in the reorganized appy league, a collegiate summer ball league that is part of mlb and usa baseball's prospect development pipeline.
click here to view the [ official ] johnson city doughboys nylon hat.