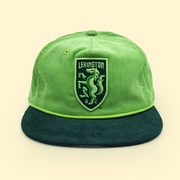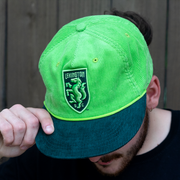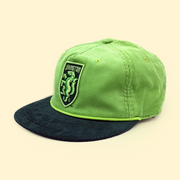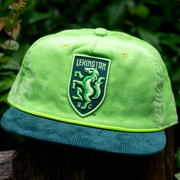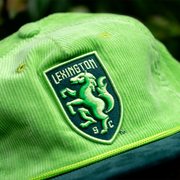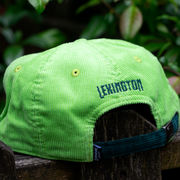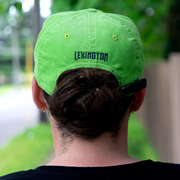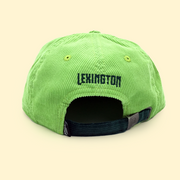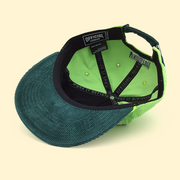 [ lexington sporting club ] rolling hills
lexington's rolling hills have met their match... roam the fields of fashion with the hat that's as majestic as a kentucky thoroughbred. this two toned green hat features details such as a green rope, elegant embroidery, and an adjustable corduroy strap that will not only make you the most [ official ] fan in the stands, but have you unleashing your inner derby champ.
lexington sporting club is a USL team based in lexington, kentucky. hats are available for purchase online & in the team's store.